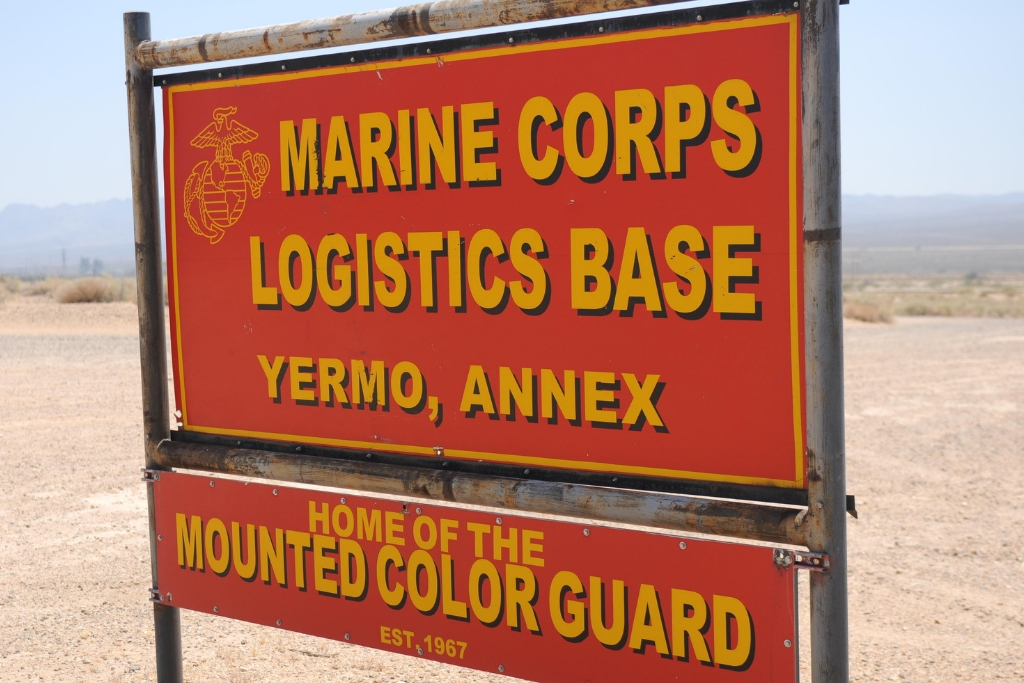 RIVERSIDE — When Jennifer Atkinson returned to her job on a U.S. Navy base in the Mojave Desert after parental leave, she requested — as was her legal right — a private place to pump milk for her baby.
For weeks, her requests went unanswered and when a room was finally provided it was strewn with garbage, infested with vermin, and had no working air conditioning. To make matters far worse, Atkinson had to endure a near-daily onslaught of sexual harassment in the form of crude remarks from male co-workers including, "Can I get milk with my coffee?" and "You do one and I'll do the other."
Base supervisors were aware of the abuse but failed to act. Eventually, Atkinson was forced onto leave and lost her job.
Today, in a filing in U.S. District Court in Riverside, the Navy has agreed to pay a settlement to Atkinson and take other actions to prevent future abuses at the Marine Corps Logistics Base where she worked. The settlement is a result of a lawsuit filed on her behalf in 2018 by the American Civil Liberties Union Foundations of Southern and Northern California, the non-profit Legal Aid at Work, and the law firm of Alexander Morrison + Fehr LLP.
The lawsuit charged that Atkinson's former employers at the base acted in violation of the Fair Labor Standards Act, the American with Disabilities Act, and Title VII of the Civil Rights Act of 1964.
"All I wanted to do was breastfeed my baby, but the sexual harassment that I experienced caused me extreme stress which led to postpartum depression and a more than four year legal battle," Atkinson said. "The sexual harassment made me feel self-conscious about my body and my choices, which no one should have to go through, especially not at work. I hope no one ever has to go through the horrible, dehumanizing experience of being sexually harassed by people you thought you could trust."
In the settlement, the Navy has agreed to:
Pay Atkinson $50,000.
Conduct sexual harassment training for all managers and supervisors at the location, including that lactation harassment is sexual harassment under the law.
Notify, by email, all managers and supervisors at the base to inform them of their obligations concerning lactation accommodations, including that they must educate employees about their lactation rights.
Post on bulletin boards (which is where most employees and contractors get their info at the base) fact sheets about lactation laws, a map of all lactation rooms, and contact information for who to talk to in regard to questions about lactation.
"Federal law mandates that workplaces provide lactation accommodations for employees to pump at work, but a lactation room is useless if a person is unable to access it safely," said Aditi Fruitwala, staff attorney at the ACLU SoCal. "This settlement ensures that workers at the naval base are trained on lactation rights and sexual harassment law so that all people can exercise their basic right to pump at work without disrespectful, demeaning leers and comments."
In addition to the Navy agreement, a settlement was reached last year with a private contractor at the base. Details of that settlement have not been disclosed.
Atkinson began working as a supply technician in 2014 at the Yermo annex of the base. She gave birth to her daughter in October 2016 and decided to breastfeed because of well-documented health benefits for the newborn. Her request for a private room was backed by federal law that says employers must provide "a place other than a bathroom that is shielded from view and free from intrusion from coworkers and the public."
But the room she got after several weeks delay (during which she pumped milk in a bathroom or in her car) was not only woefully substandard, it was also a communal space. And though the law says employees must be allowed break time "each time such employee has need to express the milk," Atkinson had to wait for the room to be cleared and was sometimes told to come back later.
Harassment was incessant, with one supervisor in particular making comments that included: "I'll help if you need me to, I don't mind" and "Let me buy you lunch. You just have to bring the milk." Another supervisor made similar comments, at one point asking for "milk for my donut."
"Being able to pump milk at work isn't a privilege, it's a right," said Katherine Wutchiett, staff attorney at Legal Aid at Work. "No one should have to go through what Ms. Atkinson did, and thanks to her courage, hopefully fewer new parents will have to."
Guide to lactation rights in California