Our Staff
The staff members of Legal Aid at Work are leaders in their areas of specialization and have won national and statewide awards. Many are bilingual. Our attorneys are regularly named among the nation's top lawyers, and they advocate tirelessly for individuals and groups of clients — and to strengthen civil and employment rights.
President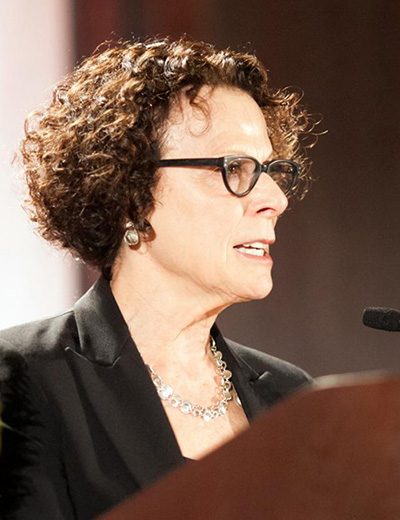 Joan Graff (she/her) has been President of Legal Aid at Work since 1981. She began her legal career working in the General Counsel's office of the Equal Employment Opportunity Commission at its headquarters in Washington, D.C., and she was a founding staff member of Equal Rights Advocates in San Francisco.
Joan worked as an attorney with Equal Rights Advocates for nearly a decade. The organization was one of the first nonprofit legal organizations in the country dedicated to securing equality for women and it became one of the leading proponents for women's rights nationally. She has served on a number of boards and advisory committees and, among other honors, received the Loren Miller Legal Services Award from the State Bar of California.
Joan received her J.D. from Columbia Law School in 1967 and her B.S. from Cornell University's School of Industrial and Labor Relations in 1964. She is a member of the bars of California and the District of Columbia.
Reach Joan at [email protected] or 415-864-8848.
Open to Read More
Attorneys
Fellows
Special Counsel
Program Services
Jessica (She/Her) is the community organizer for the Central Valley program that is under the Gender/LGBTQ program. Raised in Stockton, Jessica has seen first-hand the empowerment reliable, accessible legal services can have on immigrant communities. Jessica conducts intakes, manages calls to the Central Valley helpline and works closely with Central Valley local organizations to provide legal services, advice and information to directly impacted communities
Linda Centeno
Work & Family Program Organizer
As part of the Work and Family Program team, Linda is passionate about providing advocacy, spreading empowerment, raising awareness, and providing resource referrals in English and Spanish for workers struggling with family and medical crises, with an emphasis on families impacted by COVID-19. She supports project helplines and legal intakes, and helps coordinate social media and outreach efforts to increase awareness of rights and resources available to low-income workers.
Aldo (he/him/el) supports attorneys across LAAW's programs by conducting legal research, formatting legal documents, recording client intakes, and translating documents from English to Spanish. Aldo also serves clients at Wage Claim Clinics at the Labor Commissioner offices in San Francisco and Oakland twice a month. As a native Spanish speaker, Aldo often serves immigrant and Spanish-speaking workers and helps facilitate communications between attorneys and clients.
Prior to working at LAAW, Aldo served in the United States Army as an Infantryman and deployed to Operation Iraqi Freedom, where his experience inspired him to pursue a degree in Political Science. Since separating from the Army, Aldo has received his B.A. in Political Science and Anthropology, and an ABA-approved Paralegal Certificate. He is currently pursuing his M.A. in Political Science.
Open to Read More
Tishon enjoys helping people and strongly believes in the power of the law to address issues of social justice. Supporting lawyers across Legal Aid at Work's programs, she looks up rules and prepares pleadings, subpoenas, deposition notices, spreadsheets, client correspondence, and other documents.
Tishon has worked as a legal assistant and legal secretary in a variety of fields, including international trade, civil litigation, and employment. At Inland Counties Legal Services, she drafted and managed pleadings, prepared expense reports, and maintained a docket and individual lawyers' calendars, among other responsibilities.
With the Oakland insurance firm of Trenk, DiPasquale, Della Ferra & Sodono, she also oversaw a case management database and managed trial exhibits, and she prepared and processed summonses and paperwork for purposes such as MCLE compliance and attorney timekeeping.
Tishon studied general education at Mesa College and took paralegal courses at Western College.
Open to Read More
Valerie (she/her) comes to us from the Paralegal Program at San Francisco State University where she received her ABA –approved Paralegal Certificate, with honors. She provides legal support across all programs in the organization including researching civil procedure and local rules, performing analysis on discovery, calendaring deadlines, and preparing legal documents.
Valerie received her BA from the University of California, Santa Cruz, where she majored in History. Prior to joining LAAW, she interned at the Equal Employment Opportunity Commission and worked part-time at the Law Offices of Stephen M. Murphy.
Open to Read More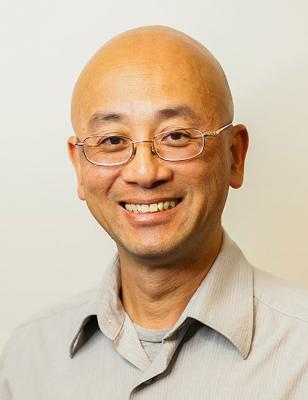 King Szeto
Senior Language Access Coordinator
King (he/him) provides language assistance and legal information to low-income workers with limited English capacity. He helped initiate and manages our Chinese-language phone line, and he conducts outreach on employment law weekly through Chinese-language radio and newspapers. Before joining Legal Aid at Work in 1996, King worked as a broadcast journalist.
External Relations and Development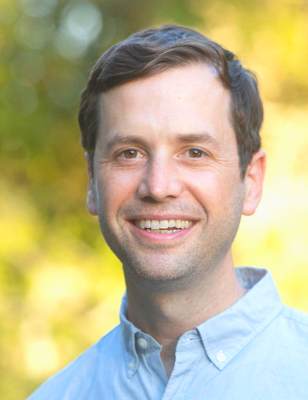 Kevin Clune
Vice President of Strategy
Kevin (he/him) cultivates the strategic alliances that make our mission possible. In that role, he oversees the organization's communication efforts to help raise awareness of our work and the impact it has on the lives of our low-wage worker clients. Kevin also works closely with foundations, Board members, governmental entities, and other key supporters to ensure that we have the resources we need to carry out our mission. He also helps teach our Workers' Rights Clinic in East Palo Alto, which is operated in partnership with Stanford Law School. A plaintiffs'-side employment lawyer by training, Kevin was previously a litigation partner in the law firm of Kerr & Wagstaffe, during which time he served on Legal Aid at Work's Board as the Chair of the External Relations Committee. Kevin received his J.D. from Stanford Law School in 2006 and his B.A. in philosophy from the University of Michigan in 2002.
Kevin (he/him) works in Legal Aid at Work's development department, assisting in a variety of activities including database work, gift entry and acknowledgment, and communications. He worked previously as a non-profit database associate, a street fundraiser, and an assistant pre-school teacher among other childcare positions.
An avid basketball fan, Kevin can often be found playing at the park or watching NBA games. He also enjoys old-school card and board games like spades and sequence and spends lots of time lounging with his cat Draymond. Kevin currently lives in his hometown of Oakland, attended Gonzaga University where he earned a B.A. in sociology, and earned a certificate in data analytics through UC Berkeley Extension
Open to Read More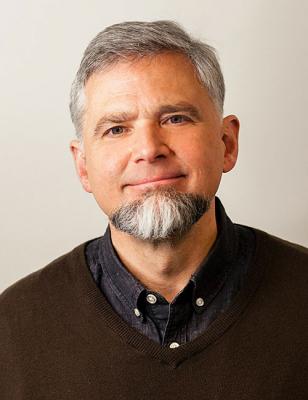 Steve Heimerle
Assistant Development Director
Steve (he/him) manages fundraising and development campaigns for Legal Aid at Work. He joined us as coordinator of our $4 million Justice Fund Campaign in 2006. He had worked for six Bay Area nonprofits, including the Oakland East Bay Symphony, Shanti, and the San Francisco Contemporary Music Players.
Steve attended Iowa State University's School of Architecture and worked for two national design firms in Chicago, Fountain Valley, Palo Alto and San Francisco for 14 years.
Reach Steve at [email protected] or 415-593-0138.
Open to Read More
Greg Medley
Senior Development Database Specialist
Greg (he/him) manages Legal Aid at Work's donor database and collaborates with other members of the development team on fundraising appeals and events. He joined us from the Bay Area Discovery Museum in Sausalito, where he held several positions, including admissions manager and database administrator. In those roles, he promoted museum programs, hired and supervised front desk employees, entered and managed donor data and generated reports, and supported three annual fundraising events, among other responsibilities.
He earlier served six years as membership director for the San Francisco Zoo, had an internship with the National Park Service, and worked as membership manager for the San Francisco Botanical Garden Society.
An avid historical costumer, Greg helps direct the annual Great Dickens Christmas Fair and performs at the Northern California Pirate Festival and the Northern California Renaissance Faire. He also constructs his own props and costumes.
Open to Read More
Madeleine Rowell
Grants & Impact Assessment Specialist
As a Grants and Impact Assessment Specialist, Madeleine Rowell (she/her) acts as a project coordinator for Legal Aid at Work's grant application and reporting processes, working to ensure the organization's grant-related work aligns with LAAW's overall programmatic strategy. In doing so, Madeleine gathers critical information that allows Legal Aid at Work to know how well we are achieving our goals and how we can better serve those in need. Before joining Legal Aid at Work, Madeleine was a student at Stanford University, where she earned her B.A. in comparative studies in race and ethnicity with a concentration in politics, policy, and equity and a minor in psychology.
Administration
Howard oversees all the operational and administrative functions for Legal Aid at Work. A member of the management team, he is primarily responsible for office management, human resources, compliance, technology, financial management, and oversight. Howard has held a number of roles in support of the mission of the organization since 1997 and was the Director of Human Resources prior to becoming the Chief Operating Officer.
As the operations associate at Legal Aid at Work, BreAnna (She/Her) supports our staff, clerks, and network administrator in a variety of operations related tasks including leading onsite management tasks such as conducting IT orientations and timekeeping training for on-boarding new users such as attorneys, law clerks, and staff. She also collaborates with the network administrator on software configurations as needed.
Ana E. Flores
Senior Intake Assistant and Receptionist
Ana plays an integral role in the daily operations and flow of our office and is the first Legal Aid at Work staffer that many of our clients speak with. Bilingual in Spanish and English, Ana conducts initial intakes and determines where to direct first-time callers. She also manages appointments for our legal clinics across California; interprets and translates for clients and potential clients in the office; and does written translation work.
Ana joined Legal Aid at Work in 1986 as a legal assistant, and she has served as our receptionist for many years. Born and raised in San Francisco, Ana also spent five years in El Salvador, where some of her family lives.
Open to Read More
Ian Huang
Human Resource & Accounting Manager,
Ian (he/him) joined the Legal Aid at Work team in May 2020, acting as both Accounting and Human Resources manager. His day-to-day consists of working with both staff and individual departments, maintaining and developing the organization's financial and human resource systems to sustain a high level of productivity. He works closely with his department to coordinate the annual audit, budget and enrollment. Ian received a Bachelor's Degree in Business Management from San Francisco State University, as well as a Master's Degree in Accountancy from Golden Gate University. With over ten years of experience working with a variety of industries ranging from government organizations, for-profit corporations, and international nonprofits, Ian utilizes his expertise to support Legal Aid at Work's mission and program. In his free time he loves enjoying food from his home country of Taiwan, and walking his twin dogs. He is incredibly grateful to be a member of the Legal Aid at Work family.
Galina Khunis
Senior Accounting Manager
As the Senior Accounting Manager, Galina oversees a variety of day to day financial and accounting functions to ensure the accuracy and integrity of the financials at LAAW. Among other things, she is responsible for preparing the annual organizational budget and leading the annual audit effort. She works closely with Development Department as well as Legal and other program Staff. Galina comes to LAAW with over a decade of nonprofit experience, and with a passion for the work and mission of Legal Aid at Work.
Scott Neilson
Operations and Technology Manager
As the Operations and Technology Manager at Legal Aid at Work, Scott (he/him) focuses on optimizing our day to day office operations and technology to facilitate the delivery of services to our clients. He has been with the organization since 1999 and was previously the Network Administrator prior to his current role. A San Francisco native, Scott attended Archbishop Riordan High School and San Francisco State University. He is proud to contribute his skills to the work of such an important San Francisco institution as Legal Aid at Work.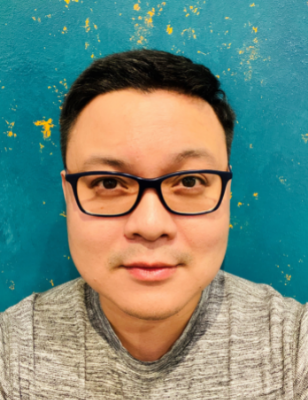 Lawrence Yuan
Vice President of Finance and Operations
Lawrence (he/him) joined Legal Aid at Work as its Vice President of Finance & Operations in the summer of 2021. He is responsible to the organization's financial health and sustainability as well as day-to-day operations such as IT and office management. As a member of the management team, he contributes his ideas and experience to the organization's strategy and growth. Prior to Legal Aid at Work, Lawrence has been a non-profit leader with over 10 years of experience in several nonprofit organizations range from social justice, community service to performing art and international education development. He earned his B.As in Accounting and International Business and went on receiving Master in Taxation and MBA. He is currently pursuing on his master degree in Industrial and Organizational Psychology. As an immigrant himself, a people of color and a member of LGBTQIA+, he is very proud of Legal Aid at Work's mission and programs, and of being a part of Legal Aid at Work family!