Read about our work in our blog, press releases, and in media reports.
Legal Aid at Work Blog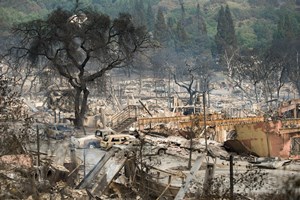 When government officials declare that a situation is a disaster, certain specific benefits become available to workers. But many of workers' existing rights also can be helpful in the event of a disaster — including the rights to sick leave, family medical leave, disability insurance, and workers' compensation. Read our fact sheet about Workers' … Continue reading "Legal Resources for Workers Affected by the Camp and Woolsey Wildfires"
Read More
All Blog Posts
Press Releases
San Francisco, CA: Legal Aid at Work, and Simpson Thacher & Bartlett LLP (Simpson Thacher) partnered with Santa Clara Unified School District to reach an agreement to resolve Title IX gender equality concerns affecting female athletes at Wilcox High School in Santa Clara, CA. The agreement leads to significant changes that will continue to level … Continue reading "Santa Clara Unified School District to Resolve Title IX Concerns About Female Athletics"
Read More
All Press Releases
In The Media
Our appellate victory today in the California Court of Appeals was featured in the San Francisco Chronicle. We're challenging the California Department of Corrections and Rehabilitation's practice of screening out applicants for employment based on prior use of an invalid social security number (without conducting an individualized assessment as to the employee's fitness for employment), arguing that this practice had a disparate impact on Latinos in violation of applicable civil rights laws. This is an important case for workers who may have used someone else's social security number in the past for reasons that do not affect their current eligibility for employment—as often happens with individuals (like DREAMers) who came to this country as undocumented minors and who later obtained an immigration status that allows them to work.
Click Here to Read
All Media Coverage