Read about our work in our blog, press releases, and in media reports.
Press Releases
SAN FRANCISCO (February 21, 2019) — Legal Aid at Work has filed a lawsuit against The Melt on behalf of Genesis Cifuentes, a disabled crew member who was fired after she reported ongoing sexual harassment and abuse at the California-based restaurant chain. The Complaint filed February 20 alleges the harassment began when Ms. Cifuentes was … Continue reading "SF-Based The Melt Fires Disabled Immigrant Worker After She Reported Ongoing Sexual Harassment by her Supervisor"
Read More
All Press Releases
In The Media
The New York Times quotes attorney Katie Wutchiett regarding LAAW's partnership with the TIME'S UP Legal Defense Fund to end sexual harassment of low-wage workers.
Click Here to Read
All Media Coverage
Legal Aid at Work Blog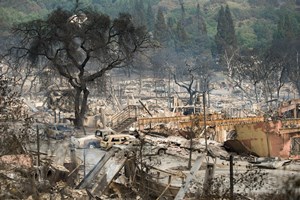 When government officials declare that a situation is a disaster, certain specific benefits become available to workers. But many of workers' existing rights also can be helpful in the event of a disaster — including the rights to sick leave, family medical leave, disability insurance, and workers' compensation. Read our fact sheet about Workers' … Continue reading "Legal Resources for Workers Affected by the Camp and Woolsey Wildfires"
Read More
All Blog Posts