Our Staff
The staff members of Legal Aid at Work are leaders in their areas of specialization and have won national and statewide awards. Many are bilingual. Our attorneys are regularly named among the nation's top lawyers, and they advocate tirelessly for individuals and groups of clients — and to strengthen civil and employment rights.
President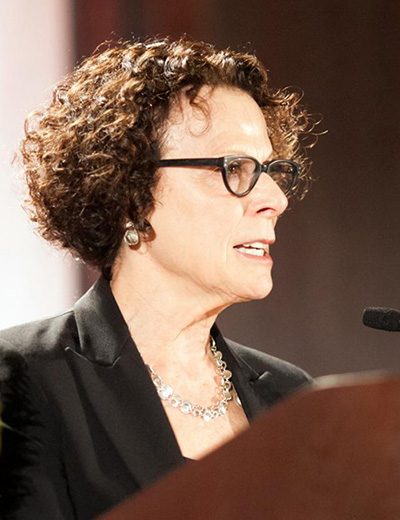 Joan Graff has been President of Legal Aid at Work since 1981. She began her legal career working in the General Counsel's office of the Equal Employment Opportunity Commission at its headquarters in Washington, D.C., and she was a founding staff member of Equal Rights Advocates in San Francisco.
Joan worked as an attorney with Equal Rights Advocates for nearly a decade. The organization was one of the first nonprofit legal organizations in the country dedicated to securing equality for women and it became one of the leading proponents for women's rights nationally. She has served on a number of boards and advisory committees and, among other honors, received the Loren Miller Legal Services Award from the State Bar of California.
Joan received her J.D. from Columbia Law School in 1967 and her B.S. from Cornell University's School of Industrial and Labor Relations in 1964. She is a member of the bars of California and the District of Columbia.
Reach Joan at [email protected] or 415-864-8848.
Open to Read More
Attorneys
Fellows
Special Counsel
Program Services
Leslie V. Chaires
Community Outreach Coordinator
Leslie provides administrative support for the Workers' Rights Clinics, which offer free advice and counseling to low-income workers. She also coordinates community outreach efforts, does legal intakes, and provides referrals and information, translation services, and limited representation at unemployment hearings
Leslie received her B.A. from San Francisco State University in 2008, double majoring in broadcast and electronic communications arts and Latino studies. As a student, Leslie was an active member of organizations dedicated to promoting social justice for undocumented immigrants and helped advocate for higher education for low-income students throughout California.
Open to Read More
Aldo supports attorneys across LAAW's programs by conducting legal research, formatting legal documents, recording client intakes, and translating documents from English to Spanish. Aldo also serves clients at Wage Claim Clinics at the Labor Commissioner offices in San Francisco and Oakland twice a month. As a native Spanish speaker, Aldo often serves immigrant and Spanish-speaking workers and helps facilitate communications between attorneys and clients.
Prior to working at LAAW, Aldo served in the United States Army as an Infantryman and deployed to Operation Iraqi Freedom, where his experience inspired him to pursue a degree in Political Science. Since separating from the Army, Aldo has received his B.A. in Political Science and Anthropology, and an ABA-approved Paralegal Certificate. He is currently pursuing his M.A. in Political Science.
Open to Read More
Tishon disfruta de ayudar a las personas y cree firmemente en el poder de la ley para abordar la problemática de la justicia social. Al apoyar a los abogados en todos los programas de LAS-ELC, ella indaga disposiciones de ley y prepara alegatos, citatorios, notificaciones sobre declaraciones juradas, hojas de cálculo, correspondencia a clientes y demás documentos.
Tishon has worked as a legal assistant and legal secretary in a variety of fields, including international trade, civil litigation, and employment. At Inland Counties Legal Services, she drafted and managed pleadings, prepared expense reports, and maintained a docket and individual lawyers' calendars, among other responsibilities.
With the Oakland insurance firm of Trenk, DiPasquale, Della Ferra & Sodono, she also oversaw a case management database and managed trial exhibits, and she prepared and processed summonses and paperwork for purposes such as MCLE compliance and attorney timekeeping.
Tishon studied general education at Mesa College and took paralegal courses at Western College.
Open to Read More
Valerie comes to us from the Paralegal Program at San Francisco State University where she received her ABA –approved Paralegal Certificate, with honors. She provides legal support across all programs in the organization including researching civil procedure and local rules, performing analysis on discovery, calendaring deadlines, and preparing legal documents.
Valerie received her BA from the University of California, Santa Cruz, where she majored in History. Prior to joining LAAW, she interned at the Equal Employment Opportunity Commission and worked part-time at the Law Offices of Stephen M. Murphy.
Open to Read More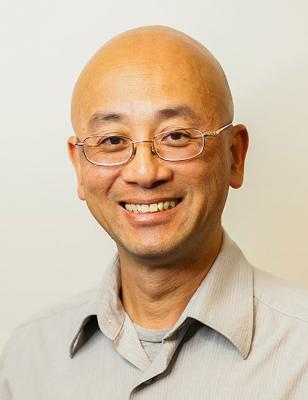 King Szeto
Language Access Coordinator
King proporciona asistencia lingüística y legal a trabajadores de bajos ingresos con dominio limitado del inglés. Él ayudó a fundar y administra nuestra línea telefónica en el idioma chino, además de hacer labor de promoción semanal sobre derecho laboral en la radio y los periódicos en el idioma chino. Antes de unirse a LAS-ELC en 1996, King se desempeño como periodista en medios de difusión.
External Relations and Development
Kevin Clune
Director of Strategic Partnerships
Kevin cultivates the strategic alliances that make our mission possible. In that role, he oversees the organization's communication efforts to help raise awareness of our work and the impact it has on the lives of our low-wage worker clients. Kevin also works closely with foundations, Board members, governmental entities, and other key supporters to ensure that we have the resources we need to carry out our mission. A plaintiffs'-side employment lawyer by training, Kevin was previously a litigation partner in the law firm of Kerr & Wagstaffe, during which time he served on Legal Aid at Work's Board as the Chair of the External Relations Committee. Kevin received his J.D. from Stanford Law School in 2006 and his B.A. in philosophy from the University of Michigan in 2002.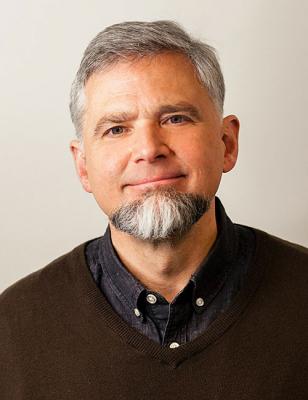 Steve administra campañas de recaudación de fondos y desarrollo para LAS-ELC. Él se integró como coordinador de nuestra campaña para Fondos de la Justicia de $4 millones en el 2006. Él ha trabajado para seis organizaciones sin fines de lucro del Área de la Bahía, incluyendo la Orquesta Sinfónica del Este de la Bahía de Oakland (Oakland East Bay Symphony), Shanti y los Músicos Contemporáneos de San Francisco (San Francisco Contemporary Music Players).
Steve attended Iowa State University's School of Architecture and worked for two national design firms in Chicago, Fountain Valley, Palo Alto and San Francisco for 14 years.
Reach Steve at [email protected] or 415-593-0138.
Open to Read More
Greg administra la base de datos de los donantes de LAS-ELC y colabora con otros miembros del equipo de desarrollo en llamados y actividades para solicitar fondos. Él llegó desde el Museo Discovery en Sausalito, donde ocupó varios puestos, incluyendo el de administrador de entradas y la base de datos. En dichos puestos, él hizo promoción a los programas del museo, contrató y supervisó a empleados de la recepción, capturó y administró datos sobre donantes y generó informes, además de impulsar tres actividades anuales para recaudar fondos, entre otras responsabilidades.
He earlier served six years as membership director for the San Francisco Zoo, had an internship with the National Park Service, and worked as membership manager for the San Francisco Botanical Garden Society.
An avid historical costumer, Greg helps direct the annual Great Dickens Christmas Fair and performs at the Northern California Pirate Festival and the Northern California Renaissance Faire. He also constructs his own props and costumes.
Open to Read More
Administration
Howard oversees all the operational and administrative functions for Legal Aid at Work. A member of the management team, he is primarily responsible for office management, human resources, compliance, technology, financial management, and oversight. Howard has held a number of roles in support of the mission of the organization since 1997 and was the Director of Human Resources prior to becoming the Chief Operating Officer.
Ana plays an integral role in the daily operations and flow of our office and is the first Legal Aid at Work staffer that many of our clients speak with. Bilingual in Spanish and English, Ana conducts initial intakes and determines where to direct first-time callers. She also manages appointments for our legal clinics across California; interprets and translates for clients and potential clients in the office; and does written translation work.
Ana joined Legal Aid at Work in 1986 as a legal assistant, and she has served as our receptionist for many years. Born and raised in San Francisco, Ana also spent five years in El Salvador, where some of her family lives.
Open to Read More
Galina Khunis
Senior Accounting Manager
Jerome Nakagawa
Finance and Operations Manager
Jerome supervisa el funcionamiento interno de nuestra organización. Él ayuda al director de finanzas a llevar los libros contables y a codificar; administra la nómina y las prestaciones, además de adquirir provisiones y asegurarse de pagar las cuentas a tiempo. Él está estudiando finanzas y contabilidad.
Born in Hayward, Calif., Jerome studied political science at UC Berkeley and worked three years as a congressional aide and liaison to federal agencies in former U.S. Rep. Pete Stark's office. Before joining Legal Aid at Work in 2010 as special projects coordinator, Jerome worked as a photojournalist, including internships, fellowships, and staff positions in Texas and Arizona. He has completed the coursework toward a master's degree in visual communication with an emphasis photojournalism at Ohio University.
Open to Read More
Scott Neilson es el administrador de la red de computadoras de Legal Aid at Work, donde ha estado concentrado desde 1999 en la optimización de la tecnología de las oficinas para facilitar que el personal brinde asistencia a los clientes. Scott es originario de San Francisco y fue alumno de la escuela Archbishop Riordan High School y San Francisco State University. Él se precia de contribuir con su talento al trabajo de una institución de San Francisco tan importante.